You know you've always wondered!
Well, I think it's cool, and I happen to have one at my house because I'm going to speak to some young women on Monday at my undergrad alma mater, and I'm going to discuss engineering and patent law, and show them what a real patent looks like.
These generally only make an appearance at trial. Hopefully I won't lose or spill something on this one between now and Tuesday, because if I do, my client might possibly kill me. This is how the owner of the patent receives it from the United States Patent and Trademark Office. We call it the "red ribbon" patent. (You can download the patent itself for free from the PTO or Google Patent, which is what we use throughout the lawsuit, and is just the patent itself. This one is official and fancy because it has the cover.)
Top right text: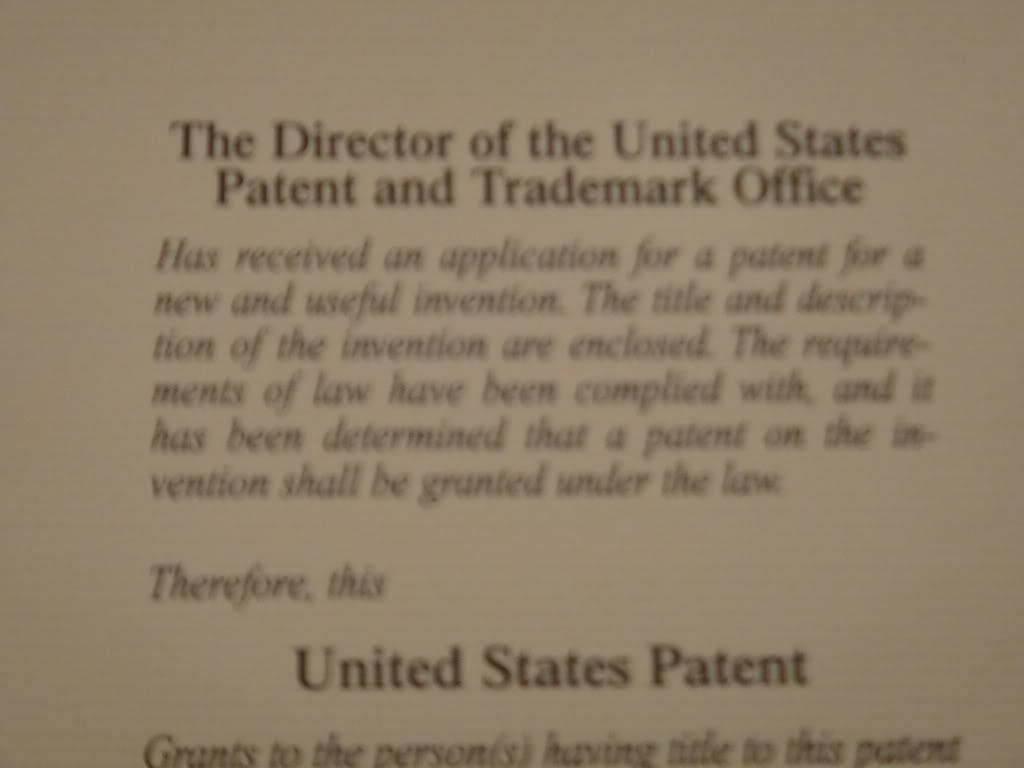 Bottom right text: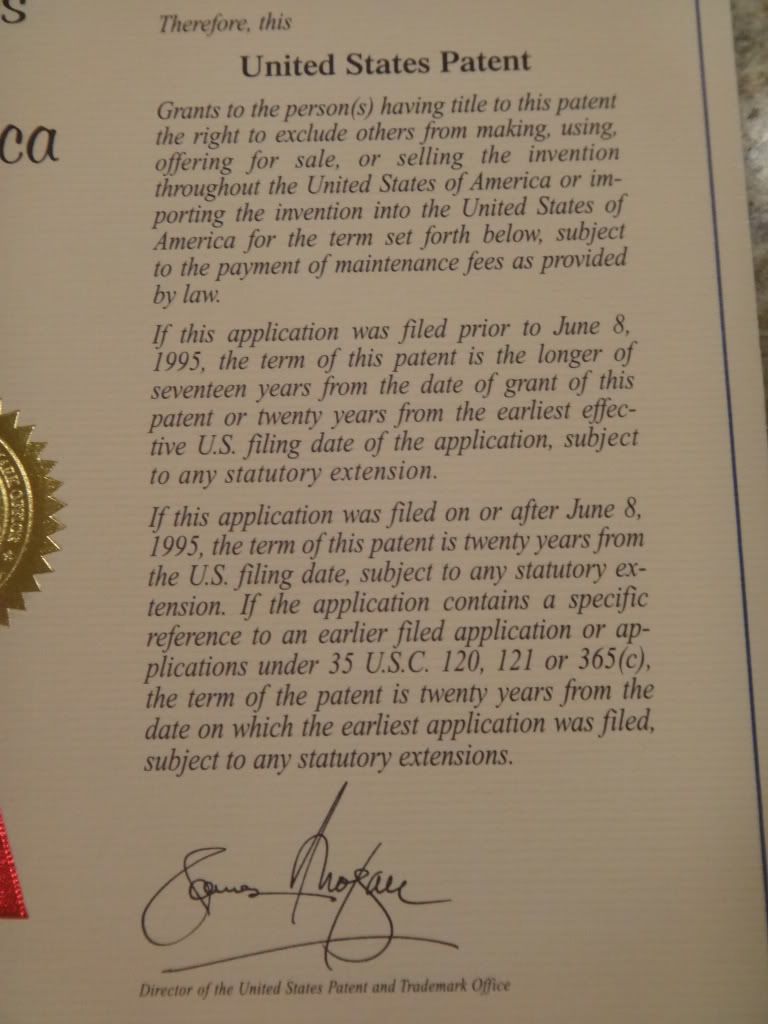 It's bound like a book, and the patent is on the inside. I'm not going to post the patent, because it is a bunch of technical diagrams and columns and columns of text that are very boring to most people.
But doesn't the official patent look super cool?