Yes, this is an incredibly specific list.
But hey, patent lawyers get gifts, too.
If you have a patent lawyer in your life, maybe you are wondering what to get them for Christmas this year.
I'm going to assume they already have things like phones, iPads, computers, and all the other usual gadgetry, and try to get a little creative. I'm a big fan of buying unique gifts -- something useful or not obvious. (Heh.) If you wanted to get the person a sweater, you probably wouldn't be Googling for ideas. I'm going to make a lot of generalizations, but the fact is that most patent attorneys I know are a little nerdy and really enjoy invention. Hence, what they do for a living. I've tried to find reasonably priced items, for the most part. If you are looking to spend thousands on your patent attorney, go to Tiffany. So, here we go:
1.
An original (or replica) patent model.

Between 1836 and 1880, when a person applied for a patent they also had to submit a miniaturized working model to the Patent and Trademark Office.

For example, this is Abraham Lincoln's patent model for an Improvement for Buoying Vessels Over Shoals:
(You can read more about it
here
.) While many of these went to the Smithsonian and others went to private collectors, s
ome are still floating around.

These are a piece of history and I happen to think they are pretty cool for an office. Definitely a unique gift.

Although you likely won't find one from someone as famous as Abraham Lincoln, t

he U.S. Patent Model Foundation has some originals for sale on eBay, and they vary in price from around a hundred bucks to much more than that.

Here is a link to their store.
2. A rare and old newspaper with some invention, inventor or patent significance. Frame it for them, if you are so inclined. Go to http://www.rarenewspapers.com/, punch in "patent" or "invention" or an inventor name your patent attorney is obsessed with in the search box, and see what you find. You can often find official news articles of the adoption of earlier Patent Acts, patent notices that used to be published for people like Thomas Edison, articles about the Wright Brothers, and other neat stuff. Most of them run around $40. There are also many other web sites with old newspapers you can peruse.
3. Framed patents.

No, I'm not kidding. These can look incredibly nice in the office of a patent attorney. I have a few and my coworkers went crazy over them. If you are really creative, you can go to http://www.uspto.gov/ and try to dig up a good patent yourself, and get it framed on your own. Alternatively, and with much less work on your part, you can get it done for you at Prior Art Design

,

Inventerrific, or Patents As Art. Yes, believe it or not that are companies that do this. There are many things that are or used to be covered by patents, which everyone is very familiar with, like the Statue of Liberty, Lincoln Logs, and the Slinky.

Is there a product your patent attorney loves? See if it is covered by a patent and get the patent framed for them. Or just frame a famous patent.

We patent attorneys are always looking for interesting, work related things for our offices.
4. Telefingers.

I'm crazy about "why didn't I think of that" type inventions.

These are gloves that you can use with a touch screen (i.e., phone or iPad), and are a must have for winter for those long mornings on the train platform.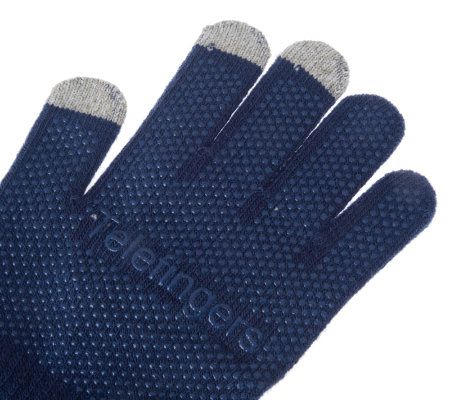 Theyare a
vailable at QVC
, two pairs for $20.
5. I love these
hard drive and circuit board clocks
sold by TECOART on Etsy: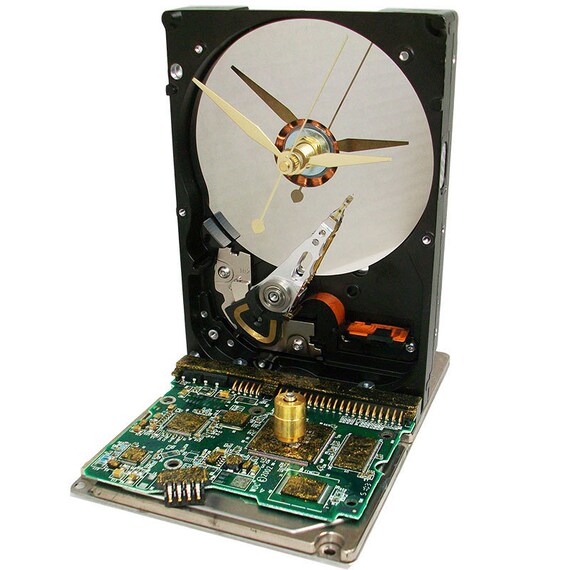 They come in a range of styles and sizes, and start at around $30. Here is a link to
TECOART's Etsy Store
. Etsy also offers a whole bunch of other items made out of circuit boards. Just run a search on "circuit board" and you'll see earrings, ties, rings, lamps, and other goodies.
6.
Whiskey stones
. Maybe I've been living under a rock, but I didn't know about these until recently. If your patent attorney is a whiskey or scotch drinker straight up, these keep their drink cold without the watering down that happens with ice cubes:
You can get them at
Uncommon Goods
for $19.50.
7.
Golf Club Drink Dispenser
. Many attorneys golf, even though I don't. However,
this drink dispenser
(for your favorite adult beverage while out on the course) from the Sharper Image seems like a good bet to me. It's $89.99.
8.
Travel sized beauty products
. By beauty, I also mean stuff for men like shaving cream and cologne. Obviously this would be a gift to a friend or spouse, rather than, say, your boss. But the fact is, I travel a lot. If you buy me a full sized lotion and body spray gift set, I can't take it with me anywhere unless I want to check a bag. I love travel sized stuff that I can put into my 1 quart sized bag! This goes for teeny eyeshadows, hand lotions, face lotions, facial cleansers, shampoo, and soap, too. You can collect things from the bins at Sephora or Ulta, get a cute (or manly) bag and make your own, or buy a premade travel sized or sample sized set. We won't think you are cheap. We will appreciate that you recognize how nice it is to have less than 3 oz size of cool stuff to take with us when we travel to depositions and hearings. Here are a few I like:
L'Occitane Hand Cream Confections
, at Sephora for $40:
Clinique Essentials of Shaving
, at Sephora for $47.50.
Urban Decay Naked Pallette
, at Sephora for $48.
Sephora and Ulta offer about a million other small, travel sized options individually and as sets. Just search "travel sized." (Trust me, you never think about travel sized things until you are packing for your trip and realize you don't want to check a bag.)
9.
Stock car ride along experience
. This is a little more expensive, starting at around $109 and up, depending on where you are. But you get to ride in a stock car with a professional driver. Totally awesome. Every patent attorney I know likes to drive fast and ride in fast, sweet car. (Well, not every one, but most.) Here's a picture:
Cloud 9 Living
offers this, and it is available in most metro areas. There are also a lot of other great gift options at Cloud 9.
10. If all else fails,
books
. I don't know an attorney who doesn't like to read. For a patent attorney, how about some books on inventions and inventors? I know I like reading them. Here are ten suggestions, some of which I've read, and some which just look good to me, provided your patent attorney still likes a real book and isn't hooked on their Kindle or iPad. (All links are to Amazon.) (1)
Hedy's Folly: The Life and Breakthrough Inventions of Hedy Lamarr, the Most Beautiful Woman in the World by Richard Rhodes; (2) Steve Jobs by Walter Isaacson (duh); (3) Tesla:

Man Out of Time by Margaret Cheney; (4) For God, Country, and Coca-Cola: The Definitive History of the Great American Soft Drink and the Company That Makes It by Mark Pendergrast; (5) Leonardo's Notebooks by H. Anna Suh; (6) The Wizard of Menlo Park: How Thomas Alva Edison Invented the Modern World by Randall E. Stross; (7) The Telephone Gambit: Chasing Alexander Graham Bell's Secret by Seth Shulman; (8) Copies in Seconds: How a Lone Inventor and an Unknown Company Created the Biggest Communication Breakthrough Since Gutenberg--Chester Carlson and the Birth of Xerox by David Owen; (9) The Chip : How Two Americans Invented the Microchip and Launched a Revolution by T.R. Reid; and (10) Polio: An American Story by David M. Oshinsky.
I feel like I'm forgetting something cool that I saw recently, but can't remember it now. Hopefully this sparked some ideas for you! If I think of anything else, I'll do another post.