I realized I forgot to post my "reward" for 90 days smoke free. The sad part is that I would've spent $300 more on cigarettes than these shoes cost.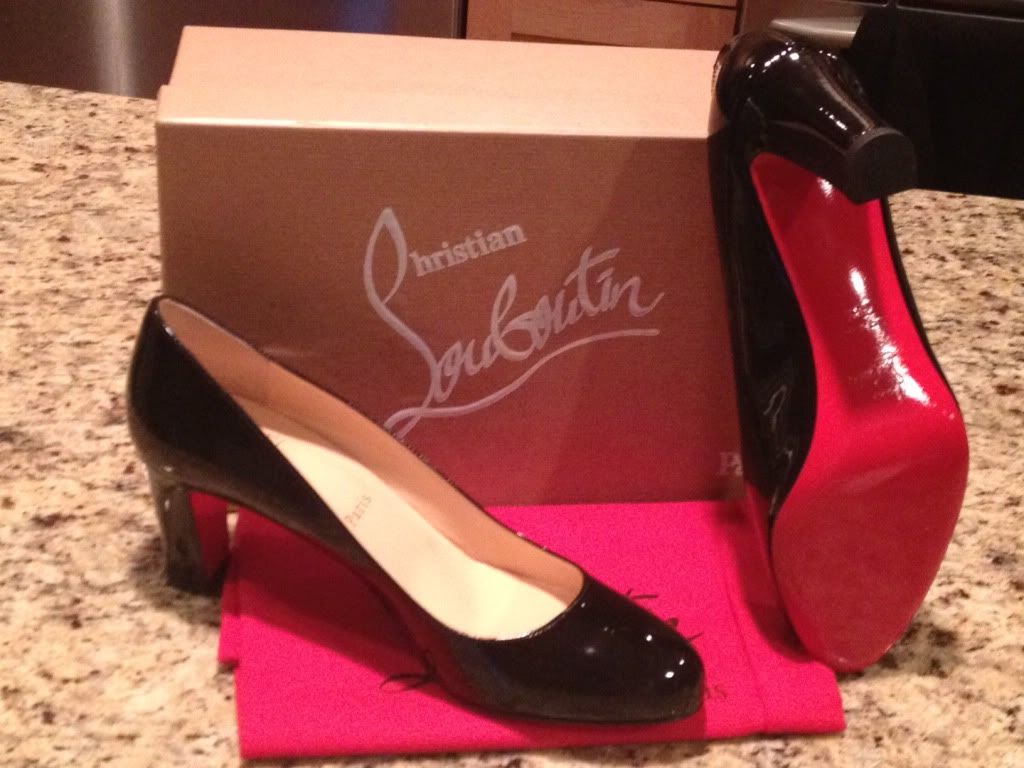 A little history about these. They are the Mistica style. A 2 inch, thicker heel. I've been coveting these shoes for the past year. This is my style for work! This is a heel I can walk miles in! They've been sold out everywhere in my size for
ages
. (Duh, the one Louboutin with a practical heel...and it sells out...yeah, duh.) So, is it not a sign from God that right when I hit 90 days smoke free, the Louboutin web site suddenly had them in my size? I think so. I think so. I love these shoes so much I want them in the nude color as well. That will be the six month reward.